Clips clips clips cliiiiiips! Here are my clips.
Family and restaurant tables in Timor-Leste feature imported and packaged foods, but innovators and storytellers are working to put the focus back on local, healthier ingredients. Southeast Asia Globe
Meet the women of Timor-Leste's historic resistance still fighting for recognition today.
"I talk to people day in, day out in counselling and every time someone asks me to use one word to describe what comes out, I say 'loneliness'.
The Chinese-Timorese community face discrimination
and stereotypes in the country they've long called home.
It's the one of the world's hardest places to do business. But these young Timorese entrepreneurs aren't phased.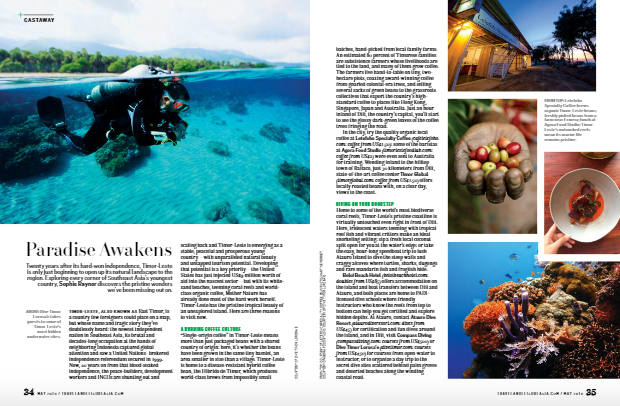 Two decades on from securing its hard-won independence, Timor-Leste is Southeast Asia's tranquil untouched wonder. Travel+Leisure Southeast Asia
Australia's view of itself as a champion of sovereignty and self-determination is at odds with its 'siphoning' of Timor Sea wealth. Eureka Street
New friends are great, but here's why you should keep your old ones, even after moving away. SBS Life